15 Dec

Springfield Bridal Expo to take place at Eastern States Exposition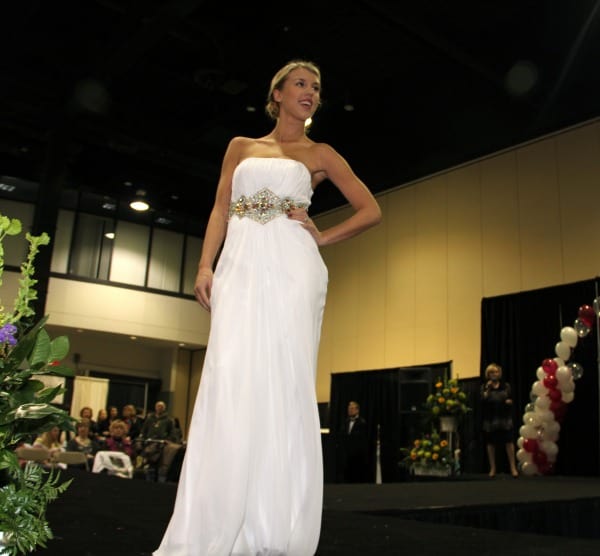 WEST SPRINGFIELD – Spring is known as official wedding season. Why not start planning in the winter to make sure every detail is perfect?
For 34 years, Jenks Productions has hosted the Springfield Bridal Expo at the Eastern States Exposition. Every year, over 150 vendors fill the Better Living Center to showcase an array of bridal services. This year, the Springfield Bridal Expo will take place on Jan. 12 and 13.
Dennis Jenks, president and CEO of Jenks Productions, described what brides can expect to see at the expo. "Everything. From engagement options with jewelers to gowns, formal wear, limos, travel for honeymoons, videographers, photographers wedding and banquets, everything," he said.
In addition to the services named by Jenks, guests can expect to find vendors for wedding dresses, shoes, veils and hair accessories, bridesmaid and mother of bride dresses, maid of honor and junior bridesmaid dresses, wedding venues, wedding invitations and cards, wedding cakes, wedding gifts and favors, decorations and centerpieces, flowers and bouquets, bands, DJs and limousine services. Jenks shared that "95 percent of the vendors are located within 15 miles of Springfield."
Entertainment will also be provided at the expo. Fashion shows will take place with models exhibiting examples items such as bridal and bridesmaid gowns. Live music is also performed during the event. Guests are invited to try food samples and observe visuals such as ice sculptures and floral designs.
Jenks explained that weddings of all kinds could be planned during the expo. "The vendors are full range. You can plan a very modest wedding or a very lavish wedding, and everything in between," he said.
Jenks believes that the Springfield Bridal Expo is a great event for brides to attend to relieve some of the planning stress. "It's the best time-saving planning that you can do. It gives you a visual on what people have to offer, which is hard to do. You'd have to drive around for two weeks to see everything offered at the expo. It's probably the cheapest and most important part of your wedding planning," he said.
Guests will have the opportunity to register at the expo to win door prizes and a Grand Prize Package. The Grand Prize Package includes a honeymoon stay at Calabash Resort & Spa, wedding cake, floral gift certificate, tuxedo package, classic bridge package, year gym membership, groom/shower cake, cookie and cocktail private class and engagement photo session.
Admission is $10 for adults and kids 12 and under are free. Tickets are available online at www.easternstatesexposition .com or at the door. Register online to receive a coupon for $2 off regular admission.
Compliments of: https://www.thereminder.com/localnews/west-springfield/springfield-bridal-expo-to-take-place-at-eastern-s/
Stephanie Trombley
stephanie@thereminder.com