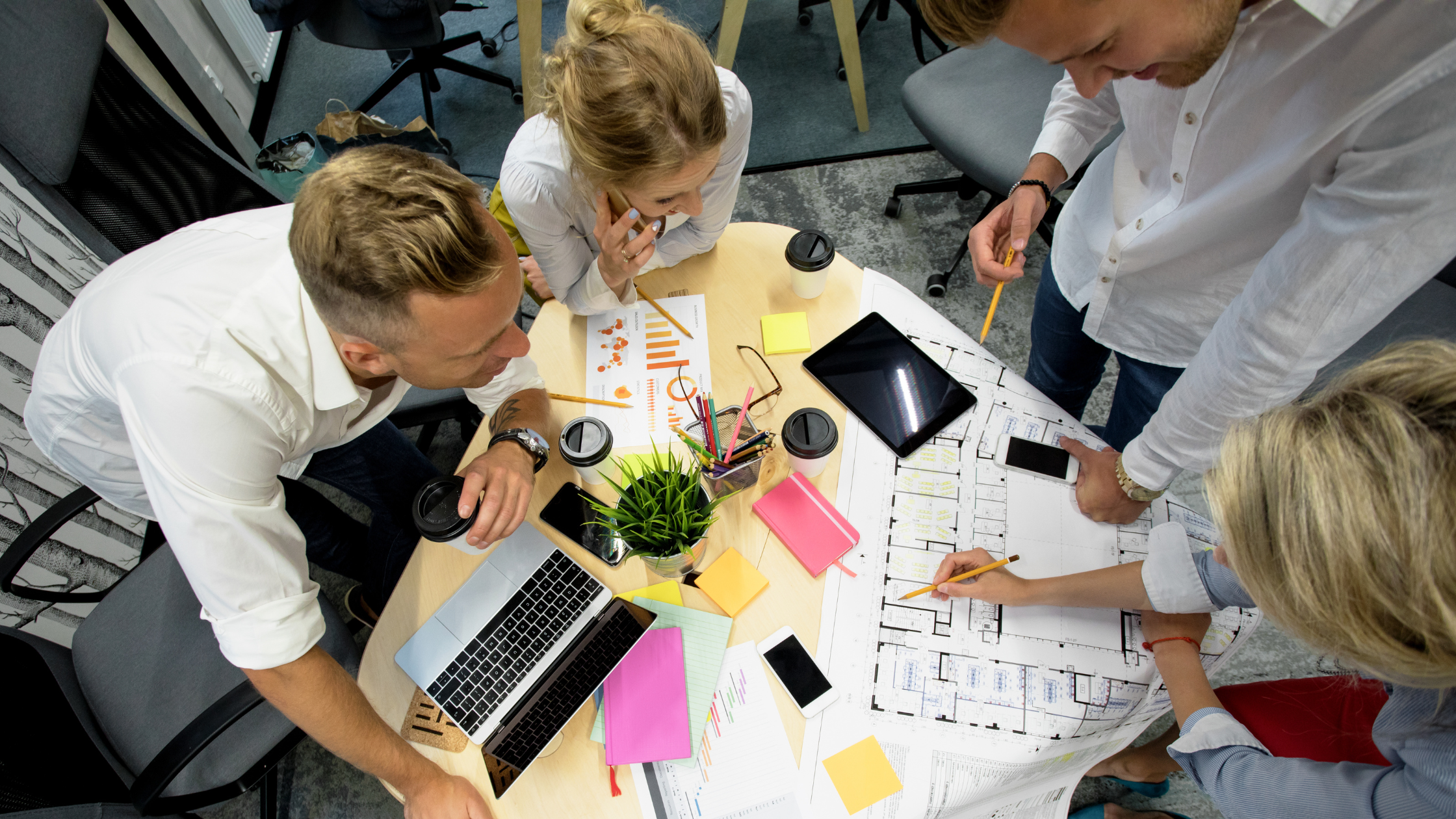 14 Nov

What Does an Event Management Company Do?

An event management company, such as Jenks Productions, plays a crucial role in planning, organizing, and executing successful events of all types and sizes. From small social gatherings to large-scale corporate conferences and product launches, these companies specialize in making every event a memorable and impactful experience.

Event management companies are equipped with a team of highly skilled event planners, coordinators, and managers who possess the expertise and knowledge needed to bring any event vision to life. They handle all the intricacies and details of the planning process, ensuring that everything runs smoothly from start to finish.
Event Management Responsibilities
Event management companies are responsible for the entire event, and therefore carry many responsibilities both throughout the event and leading up to the event. These responsibilities include:
Understanding the client
One of the primary responsibilities of an event management company is to understand the client's needs and requirements. They work closely with their clients to determine the event goals, target audience, and desired outcomes. This collaborative approach allows them to create a personalized event strategy that aligns with the client's vision and objectives.
Logistics and production
From the initial planning stages to the final execution, event management companies take care of every aspect of the event. They meticulously plan the event timeline, source suitable event venues, manage vendor contracts, and handle logistics such as transportation and accommodation. Additionally, they work closely with audio-visual production teams to ensure impeccable sound and visual quality.
Event marketing and promotion
Event management companies are experts in event marketing and promotion. They create comprehensive marketing strategies to attract and engage the target audience, utilizing various channels and tools to generate buzz and maximize attendance. Whether it's traditional advertising, social media campaigns, or email marketing, these companies have the skills to effectively promote the event and ensure its success.
Overseeing event execution
During the event itself, event management companies are responsible for overseeing the entire event execution. They manage event schedules, coordinate on-site activities, and ensure that all arrangements are in place. They also provide on-site support and troubleshooting, effectively handling any issues or emergencies that may arise. Their presence allows clients to relax and enjoy the event, knowing that every detail is being taken care of by competent professionals.
Types of Events Handled by Jenks Productions
Jenks Productions, the leading event management company in the Northeast, specializes in handling a wide range of events to cater to various needs and interests. With their vast experience and expertise, they have successfully organized and executed numerous types of events, leaving a lasting impression on attendees.
Corporate events
Corporate events are an area of expertise for Jenks Productions. They understand the significance of these events in strengthening business relationships, promoting brand image, and fostering collaboration. They handle everything from corporate conferences and seminars to team-building activities and shareholder meetings. With their strategic planning and attention to detail, they create a professional and engaging environment that leaves a lasting impression on both clients and employees.
Social events
Social events hold a special place in Jenks Productions' portfolio. From lavish galas and charity fundraisers to private parties and weddings, they understand the importance of creating an unforgettable experience. They take into account every aspect of the event, from conceptualizing a unique theme to selecting the perfect venue and decor. With their exceptional interpersonal skills and attention to detail, they ensure all the elements come together seamlessly to create a magical and memorable event.
Home shows
With their extensive experience in planning and executing successful events, Jenks Productions knows how to curate a home show that offers a diverse range of exhibitors and vendors. From kitchen and bath designers to landscaping experts and home renovation contractors, they carefully select exhibitors who are at the top of their game and can provide attendees with expert advice, innovative products, and valuable insights.
Large-scale events
Jenks Productions also specializes in planning and executing large-scale events. Be it a music festival, trade show, or sports event, they have the expertise to handle the complexities associated with such grand events. From managing crowd control and security to coordinating with multiple vendors and exhibitors, they ensure that every aspect of the event runs smoothly and efficiently.
How Jenks Productions Can Help You With Your Next Event
Jenks Productions offers comprehensive services to help you with your next event. Operating in Connecticut, Massachusetts, Rhode Island, Pennsylvania, and New York, they have a wealth of experience and expertise in planning and executing successful events.
When you partner with Jenks Productions, they work closely with you to understand your event goals, target audience, and budget. Their team of skilled event planners and managers will guide you through the planning stages, ensuring every aspect of your event is meticulously planned and executed.
Whether you're planning a corporate event, product launch, or social gathering, Jenks Productions has the skills, resources, and industry knowledge to make your event a memorable success. Trust them to handle the logistics, marketing, and execution, allowing you to focus on enjoying a seamless and successful event.
Contact Jenks Productions to inquire today!